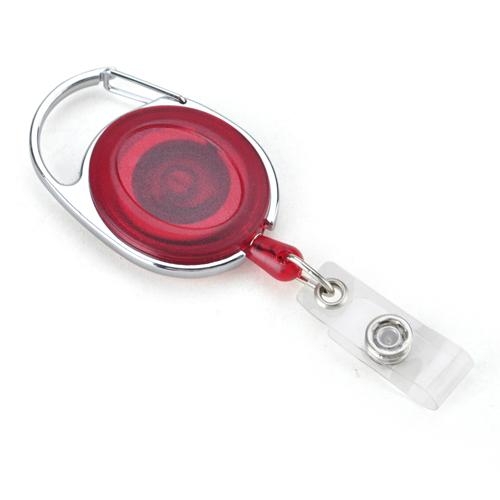 NEW CARABINER RETRACTABLE CARD HOLDER RECOIL KEY RECOIL KEY RING BELT CLIP PULL
Model No.︰
vG-YOYO402
Brand Name︰
vGuard New Brand
Country of Origin︰
China
Unit Price︰
US $ 0.001 / pc
Minimum Order︰
1000 pc
Product Description
vG-YOYO402 NEW CARABINER RETRACTABLE CARD HOLDER RECOIL KEY RING BELT CLIP PULL CHAIN
Mini plastic recoil badge reel with PVC strap & metal belt clip which is slim and light weight. Great for holding ID
cards, keys (will hold 3 to 4 Yale type keys comfortably), and much more. Retractable string is 70cm in length.Badge. Available in a variety of colours. Please note these items are mass produced may have minor marks.Colours may vary from picture.Retractable string is 70cm in length approx.
Key ring body size = 56mm by 35mm (Solid key rings are 2mm by 2mm bigger) Weight = 18g (Solid key rings are 22g)
Here are the reasons to like the Recoil Key Ring.
1) It is small and easily usable
2) It has Nylon Cord with a 30" Self Retracting Pull
3) It has clip so it can be put on the belt (thats what I use mostly)
4) It has Nickel Plated Steel Ring (you can put keys if you have any. No! don't make it heavy)
5) It has a Vinyl Snap Strap (Can also be used for other purpose. Can you guess?)
6) It is cute and better than other conventional badge
7) Great Customer Service through emailI use it at the right side of my belt beside my cell phone case to hang it and have two badges one is for entry in the office and other one is for entry for my cubicle. For me it is pretty good since I just need to pull my badge and use it. That's it!The only reason I found expensive is if I order in bulk, shipping gets multipled with the number of products. May be you can talk to them and you can ship from different means which may be economical. But hey, you have a great product. May be Corporations should have this than individual.Good Luck! and Thanks for reading :)
Images of the Recoil Key Ring.
Related Products