ZhuHai Well Guard Technology Co., Ltd. is dedicated to providing retail loss prevention solutions to a wide selection of retail industries such as fashion, consumer electronic, pharmaceutical and libraries. vGuard® is our Brand. We manufacturers and export top quality EAS systems and accessories to Europe and the U.S.A. Our EAS systems excel in perfect detection of both EAS hard tags and EAS soft labels .They are all microprocessor controlled and designed using the latest technology.Our priorities are perfect quality and high level technical support. vGuard® assists retailers worldwide in securely placing expensive, fully functional consumer electronics in the hands of shoppers, providing a positive experience resulting in increased SALES.
This is accomplished through visually pleasing components that non-obtrusively secure displayed merchandise in retail and exhibit settings. The displays allow customers to interact with charged, fully-functional electronics and enable the relay of product features and benefits via interactive digital media screens, enhancing the buying experience.
vGuard® is committed to delivering the best consumer shopping experience, best product quality, best service and support at the best value.
vGuard® Global is a leading innovator and develops retail display security systems that drive sales and reduce shoplifting. Through such revolutionary products as the first detachable sensor, universal claw and our alarm-Charge Power and Alarm system, vGuard has set the bar high, providing the best products at the greatest value with the most comprehensive support.
Display Merhandise Recoiler, Retractors, Tethers and Pull Boxes
vGuard® manufacturers both mechanical aircraft cable Recoilers as well as Electronic Aircraft Cable Tethers that incorporates an industry first technology Recoilers, retractors, tethers, retractable pull boxes are all the same - the names are only different.
Recoilers allow the customer to interact with display merchandise while keeping it safe from shoplifting all the while the display is visually pleasing, promoting sales. These pull boxes secure displayed products in retail stores by using the highest bond 3M VHB tape...
---
IR Wave™ Technology - Self Alarming Tags
Wave™ >
Reprogrammable Self-Alarming Infrared (IR) Tag System
Wave technology represents a revolutionary new series of 58 kHz Electronic Article Surveillance products utilizing IR technology. Wave products significantly raise the bar in theft prevention by combining the ever popular ball clutch mechanism, 58 kHz passive ferrites for higher detection rates, and a new extreme security 4 alarm tag feature.
Standard tags cause an alarm only when passed through an EAS system. However, if the tag is surreptitiously removed, then the article may leave the premises without setting off an alarm. Wave Tags detach using Superlock magnetic detachers; however, these advanced tags also include a unique feature that causes the tag to emit an audible alarm if opened without first being disarmed by the Wave IR Deactivator
---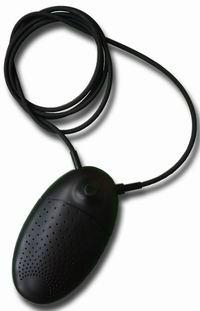 Self-alarm tag BeetleGuard™
Simple to fix and remove box protection tag
it can protect large cubic items
Self-alarm display wrap Tag Description:
1.Model : vG-AT83M060
Dimension: 7.4cmx7.4cmx5.2cm
Frequency: 58KHZ & 8.2MHZ combined
Function: box security (mobile,camera,small electronic box ,handtools)
Packing detail: 100pcs/ctn, 0.036 CBM, 11kgs

2.The device is a wrapper that protects merchandise of varying sizes. The self-adjusting mechanism keeps the lanyards from becoming twisted, and the alarm sounds if a lanyard is cut. Also, the integrated EAS technology will initiate systems alarm at store entries and exits

3.The self-alarm display wrap hard tag is easy to fix and is widely used in supermarket and store.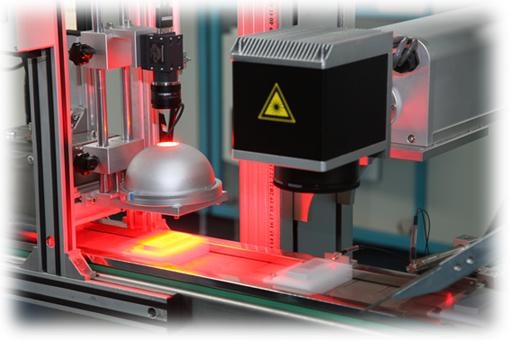 ----- India ASIA, MID-EAST, EUROPE, AFRICA, N-AMERICA, C-AMERICA, S-AMERICA, AUSTRALASIA, OTHER, Niue, Equatorial Guinea, Kenya, Liberia, Monaco, Madagascar, Mali, Mauritius, Chad, Greenland, Guadeloupe, St. Pierre and Miquelon, United States, Anguilla, Netherlands Antilles, Belize, Dominican Republic, Guatemala, Honduras, Jamaica, Cayman Islands, Saint Lucia, Montserrat, Mexico, Nicaragua, Panama, St Vincent, F T/C C A, Argentina, Aruba, Bolivia, Chile, Colombia, Falkland Islands (Malvinas), French Guiana, S. Georgia And The S. Sandwich Islands, Guyana, Peru, Paraguay, Uruguay, Venezuela, American Samoa, Australia, Cocos (Keeling) Islands, Christmas Island, Guam, Kiribati, Marshall Islands, Northern Mariana Islands, Maldives, New Caledonia, Norfolk Island, Nauru, New Zealand, French Polynesia, Papua New Guinea, Palau, Solomon Islands, Tokelau, Tonga, East Timor, Tuvalu, Vanuatu, Tahiti, Oth Australa, Antarctica, Bouvet Island, British Indian Ocean Territory, Neutral Zone, Pitcairn, Svalbard And Jan Mayen Islands, French Southern Territories, Other, Gambia, Guinea, Mainland China, Hong Kong, Korea, Democratic People's Rep. Of, Republic Of Korea, Mongolia, Macau, Malaysia, Singapore, Taiwan, Republic Of China, Iraq, Iran, Oman, Qatar, Yemen, Andorra, Armenia, Austria, Bosnia-Herzegowina, Belgium, Bulgaria, Belarus, Germany, Denmark, Faroe Islands, France, Metropolitan, United Kingdom, Georgia, Greece, CROATIA (Local Name: Hrvatska), Hungary, Ireland, Iceland, Kyrgyzstan, Liechtenstein, Luxembourg, Latvia, Moldova Rep., Malta, Netherlands, Portugal, Romania, Russian Federation, Sweden, Slovenia, San Marino, Tajikistan, Turkmenistan, Vatican City State (Holy See), Oth Europ, Serbia and Montenegro, Angola, Botswana, Congo, Cape Verde, Djibouti, Algeria, Ethiopia, Canada, Heard and Mc Donald Island, Antigua And Barbuda, Bahamas, Cuba, Grenada, Puerto Rico, Brazil, Ecuador, Suriname, Oth S A, Micronesia, Federated States Of, Other E.C.C., United States Minor Outlying Islands, Cyprus, Saudi Arabia, Albania, Azerbaijan, Czech Republic, Finland, Gibraltar, Italy, Macedonia, The Former Yugoslav Rep. Of, Montenegro ----